Histoire de...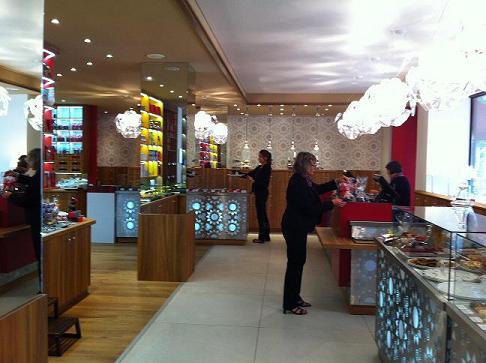 Last August, 24 years after its creation, Histoire de Chocolat opened a new shop in the heart of rue de Siam, in Brest. Since August 2013, everyone has been able to discover subtle chocolate sensations and unusual flavors, the whole world of chocolate from Histoire de Chocolat, in an elegant and refined surrounding.

Indeed, the shop at 60 rue de Siam gave way to a new shop at 62 rue de Siam - the refinement conducive to the discovery of new taste sensations. In the spirit of the refinement, everything evokes the world of chocolate. You will find our range of chocolate sweets, macaroons, cakes, sugared almonds and a wide range of laboratory products.

The spirit Histoire de Chocolat is the art of combining the know-how, tradition and modernity with generosity, discipline and imagination to achieve the forms of excellence.

Women and men of Histoire de Chocolat have inherited a unique cultural heritage: knowledge,  constant thoughtfulness and attention to detail. They know the rites and practices that transform life into the living art of simplest services in a privileged moment. Their job is art.

Creating the best to share it, creating for the joy of giving, creating for the desire to reconnect with the essential, conviviality to invent a space of fun, make Histoire de Chocolat a real perfume from France.
Jean-Yves Kermarec, Artisan Chocolatier